Good Neighbours is simple: we connect over 50s to befrienders, building positive relationships across Coventry.
In the first half of 2023 alone, we connected 234 new over 50s to befrienders and social groups.
One of our society's biggest problems is loneliness, particularly in older people. It affects mental and physical health, but can be tackled so easily! Good Neighbours was developed in conjunction with local churches determined to tackle loneliness in older generations. It connects volunteer befrienders with a spare half hour to telephone or visit an older person.
FAQs
What does befriending look like?

Each friendship is shaped by the needs of the older person. It might involve:

A regular chat, by phone or in person
Sharing a hobby together
Meeting for a short walk
Checking you are safe and well
Visiting a café together
Connecting you to a local group or activity
Helping you access the library delivery service, find trusted tradespeople…

Befrienders do not replace carers and cannot provide personal care or medical help.
How does it work?

When an older person is referred to our service, a Good Neighbours Coordinator will get in touch to find out a bit about them. They introduce them to a local befriender who shares some interests or hobbies. If that introduction goes well, they meet each week or fortnight.

Befrienders only need 30-60 spare minutes a week. There's a short training course to complete, along with a DBS police check.

We take data protection very seriously, and keep all client and befriender details confidential.
What do I need to be a befriender?

All you need is to be a friendly person with 30-60 spare minutes a week.

There's a short training course to complete, along with a DBS police check. Then you're good to go!

Our team will introduce you to an older person and, if you get on well, you'll go from there. Book an information session today to find out more.
Who refers people to Good Neighbours?

We get referrals from all sorts of places. GPs, social services and other community groups refer people to us. But you can also refer yourself, or someone you know.
I'd like to donate to Good Neighbours.

Wonderful! Thank you so much for your generosity.

Good Neighbours is dependent on gifts from individuals and trusts to support the administration and training costs of the service.

You can give a one-off donation, or consider a monthly donation. The stability of monthly donations enable us to plan ahead and strategically develop the service we offer.
Download the Good Neighbours leaflet

Do you want to introduce someone offline to Good Neighbours? Or want some leaflets available at your church, shop or cafe? Download our leaflet for printing.
What do you offer for men?

Good Neighbours has a men's worker, Dave Foxwell, who comes alongside older men with poor mental health. He works with these men on a 1:1 basis in their homes, helping them re-engage with the community.

We also run several men's mental health cafés, where men can access peer support. Currently there are groups in Finham, Tile Hill, Coventry city centre & Keresley.

To find out more about the cafés or enquire about support from our men's worker, get in touch with us.
How do you support people with dementia?

For people living with dementia and their carers, we run Memory Lane cafés. These supportive, fun groups meet with interesting activities for people with dementia, and time for carers to chat to one another.

Jackie Kemp, our dementia support lead, currently oversees groups in Radford & Finham.
We love to link up people who share interests and hobbies. And it's wonderful to see friendships flourish!
Coventry activity guides for over 50s
Good Neighbours isn't the only way you can build community! Our activity guides for over 50s include details of social groups and clubs available in each postcode. Each guide is a work in progress, so if you find a group that is missing, or details that need updating, please let us know.
Please get in touch with each group before attending.
If you've used our activity guides, why not consider giving us a small donation? This helps cover the cost of keeping these guides up to date.
*Names changed to protect identity of clients & befrienders.
Interested in becoming a befriender? Book onto an information session to find out more.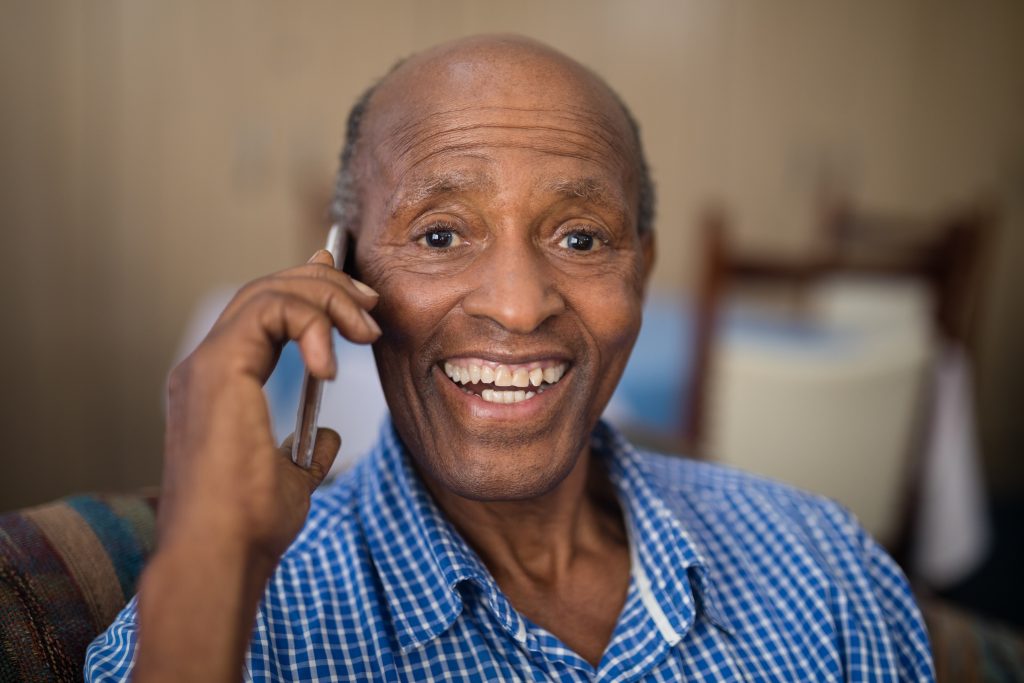 Do you know an older person who would benefit from our befriending service? You can refer anyone over 50 to Good Neighbours.
We run this service thanks to the generosity of donors. If you would like to support the wonderful work Good Neighbours does, either with a one-off gift or a monthly gift, you can donate online.